Millwright Maintenance Services
Our company Axis Mechanical Group is very accustomed to Maintenance, Service, and Long-Term Service Agreements (LTSAs). It is customary for our customers to require terms & conditions to be met before any type of LTSA to be negotiated. We here at AMG strive to streamline the new customer onboarding process and exceed expectations through planning, quality, & execution for millwright maintenance services.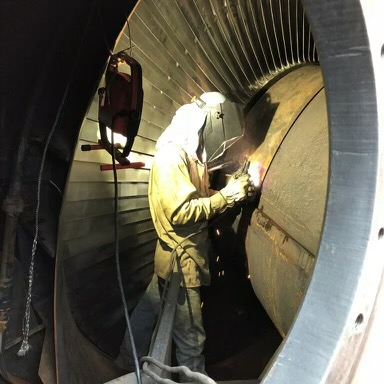 Why Outsource Industrial Plant Maintenance Agreements?
The simple explanation is cost and liability. The ability to have AMG on call and ready to service equipment within a matter of hours is not only cost effective, but an excellent strategy. Combine our highly trained and knowledgeable supervisors with seasoned craft labor and modular tooling, and you have the group that can't be matched for industrial plant maintenence services.
Learn More About Our Qualified Team
Axis Mechanical Group, Inc., is a millwright company providing turnkey solutions for installation, maintenance, repair, overhaul, and upgrade of industrial rotating and reciprocating equipment for the petrochemical industry.